Trust Home Loans, LLC is a Colorado mortgage lender located in the Denver Metro Area. We specialize in residential home loans including Conventional, FHA, VA and USDA. We're always working hard to stand out from our competition! So how are we different?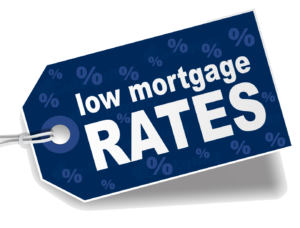 Extremely Competitive Mortgage Rates (Purchase & Refinance)
No Application Fees (Never any up-front fees)
No Closing Costs Available (No lender fees, No title fees)
We Work With Lower Credit Scores (580+)
Flexible Loan Programs (Fannie Mae, Freddie Mac, FHA, VA, USDA)
Local Friendly Service (Always here to answer your questions & concerns)
Bank Statement Program for Self Employed Borrowers (No tax returns or 1099's)
WHOLESALE RATES & LOW/NO CLOSING COSTS
We work with wholesale banks which allows us to offer our clients the most competitive rates and loan programs on the market. Besides having aggressive rates, we also offer no-cost mortgages which will help you maintain more equity in your home if you're refinancing and less money down if you're purchasing.  Don't be surprised if we beat out your credit union or local bank by half a percent or more.
Loan Programs
We offer a variety of residential mortgage programs including Conventional, FHA, VA, USDA, debt consolidation and low down payment loans. Which program is right for you? Visit the Mortgage Programs page to compare your loan options.
Our Commitment
We would like our customers to know that we will always be available for them during the loan process. If questions or concerns arise, we will make sure that you get the answers you need in a timely manner.
Our company is always focused on improving the loan process. From our past experience, we've learned that gathering loan documents upfront and making sure documents are readily available can make a massive difference in how fast a loan can close. After our initial appointment, we will make sure that you know exactly what documentation we will need from you to complete your loan.
The technology we use is the best that the mortgage industry has to offer. If an applicant likes to communicate by email, we can originate their entire loan without having to constantly speak on the phone. Otherwise, customers are always welcome to stop by our office or we can visit them at their home even in the evenings or weekends. We can also send loan disclosures by email which can be E-signed in the comfort of the applicants home.
We have an incredible processing center that provides a very high level of service and actually cares about our clients. Instead of treating loan applicants like another number, our loan processors understand the importance of closing a loan on time. A good processing team will always play a major roll in making sure a loan goes smoothly and closes in a fast timely manner.
Our Approach
We never pressure our clients or make them feel like they are obligated to work with us. Our approach is different. We feel that if we treat the client with respect and provide fast, responsive service, we will always have a chance to earn their business. If you have a unique situation or would just like to just run some numbers, please contact us for a no pressure quote.