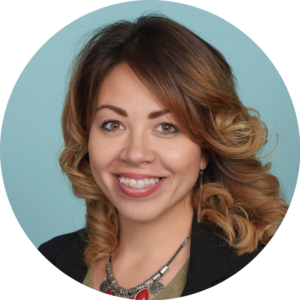 Necesitas un Agente de Bienes Raíces que hable español?
Marisa es una agente de bienes raíces profesional que ayuda a las personas a comprar y vender propiedades residenciales. Marisa estará a su disposición durante todo el proceso y lo ayudará con cualquier traducción que necesite con cualquier documento.¡Puedes referirla como la luz del sol en tu bolsillo! Ella se refiere así a sí misma porque realmente cree en hacer de su experiencia de compra o venta una de las mejores que haya tenido. Su objetivo es ayudar a los clientes a comprar una casa que se adapte a sus necesidades y proporcionar el asesoramiento y la información adecuados a sus clientes para que puedan tomar la mejor decisión al vender o comprar su casa.
No está motivada por el dinero, por lo que su principal prioridad es cuidar a sus clientes. Ella es bilingüe en inglés y español en caso de que alguien prefiera trabajar con un agente de bienes raices de habla hispana. Ella se especializa en el área metropolitana de Denver-Aurora-Lakewood, y sus alrededores, pero también puede ayudar fuera del área metropolitana de Denver. No dude en contactarla con cualquier pregunta o inquietud. Trabajamos con clientes que estan en el programa de Daca o número Itin.
Marisa Prajedez Jordan | Lic#FA100086446
Brokers Guild Cherry Creek
Real Estate Associate Broker
[email protected]
Phone: 720-609-7477
Property Search / Búsqueda de Propiedades
Marisa is a professional real estate agent who helps people buy and sell residential real estate. You can refer to her as the sunshine in your pocket! She calls herself this because she truly believes in making your buying or selling experience one of the best you've ever had. Her goal is to provide the right advice and information to her clients so they can make the best decision when selling or buying a home. She is not money motivated so her top priority is to take care of her clients.
Marisa is bilingual in English and Spanish in case someone prefers to work with a Spanish speaking real estate agent and needs help translating real estate/mortgage related documents. She specializes in the Denver-Aurora-Lakewood Metropolitan but can also assist outside the Denver Metro area on a case by case basis. Don't hesitate to contact her with any questions or concerns. Marisa also works with folks who have DACA status or have an Itin. For more information regarding DACA loans please visit our DACA page.