Information about VA loans for Colorado Residents
• 100% Zero Down Purchase – No money down required
• 100% Cash out Refinance – Pull equity up to 100% of your home's equity
VA loans are considered by many to be the best loan in the country. A VA mortgage offers very competitive interest rates, no monthly mortgage insurance and no money down(100% financing). Please review the information below to see if you are a candidate for VA financing.
Who Qualifies for a VA Loan?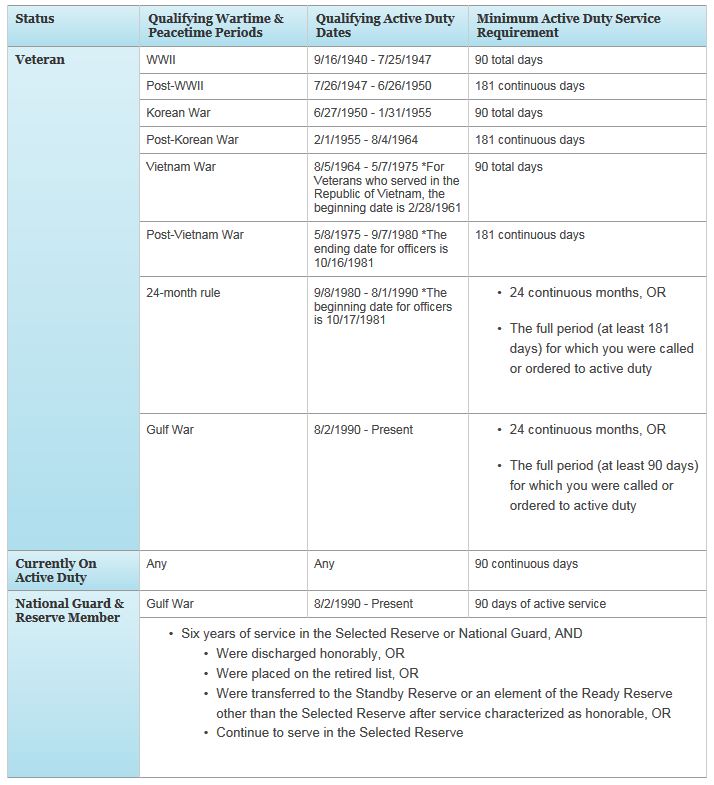 Spouses of veterans may also be eligible for VA financing if they fit into the guidelines below.
• Spouse of a veteran who died while is service or from a disability resulting from their service
• Spouse of a veteran who is a prisoner of war or missing in action
• Surviving spouse who remarries on or after attaining age 57, and on or after December 16, 2003
(Note: a surviving spouse who remarried before December 16, 2003, and on or after attaining age 57, must have applied no later than December 15, 2004, to establish home loan eligibility. VA must deny applications from surviving spouses who remarried before December 6, 2003 that are received after December 15, 2004.)
NOTE – If you are eligible for VA financing per the criteria above, you may visit the VA portal to see what documentation will be required before applying for the loan with a VA lender (EX: DD214 for active duty).
How To Qualify for a VA Loan?
• Must Have minimum 580 credit score.
• Must be able to show income **W2/1009 income, fixed income and/or military compensation are all suitable sources of income**
VA Purchase Loans
• 100% financing. No down payment is required.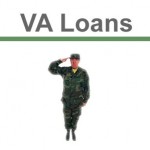 • No monthly mortgage insurance.
• Flexible underwriting + seller paid closing costs ok
•30/15 year fixed loans + Government regulated ARM's
• Eligibility may be used more than once per the guidelines below:
• Veterans can have previously-used entitlement "restored" to purchase another home with a VA loan if:
The property purchased with the prior VA loan has been sold and the loan paid in full, or

A qualified Veteran-transferee (buyer) agrees to assume the VA loan and substitute his or her entitlement for the same amount of entitlement originally used by the Veteran seller. The entitlement may also be restored one time only if the Veteran has repaid the prior VA loan in full, but has not disposed of the property purchased with the prior VA loan.
VA Refinance Loans
IRRRL Streamline • Refinance your current VA loan to reduce interest rate or change term. No appraisal required and you do not have to re qualify for the loan as long as mortgage payments are made on time(no paystubs, w2s, etc.) This is a very simple and fast refinance.
VA Cash-Out • Borrow up to 100% of your home's value to consolidate debt or get cash at closing. Please see our Cash-Out page for more details.